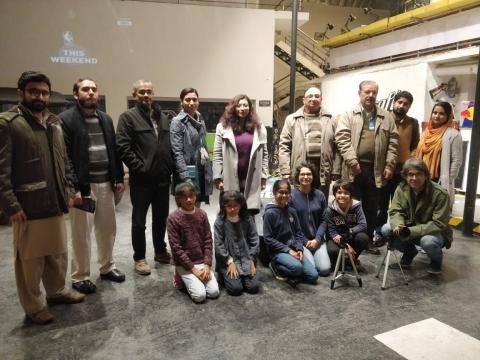 Aamna Saleem is an avid astronomer from Lahore. Her recent startup "Cosmic Perspective" and Pak Astronomers Islamabad collaborated to hold a talk and discussion session at the Cafe Garage in Islamabad on 11th Jan, 2019. It was the first meeting or discussion event that Pak Astronomers participated in 2019.
The event was mainly attended by Pak Astronomers members, and a number of family and friends. Aamna gave a presentation about the possibilities of life within the solar system, and requirements that stars must meet in order to have habitable planets around them. The participants engaged in an engaging activity via their cell phones, where they were to complete a quiz about stars and planets that can support life and under what conditions can they do so.
The session was wrapped up with a brief observation session, where a Celestron Travel Scope owned by Pak Astronomers was used to observe the moon.